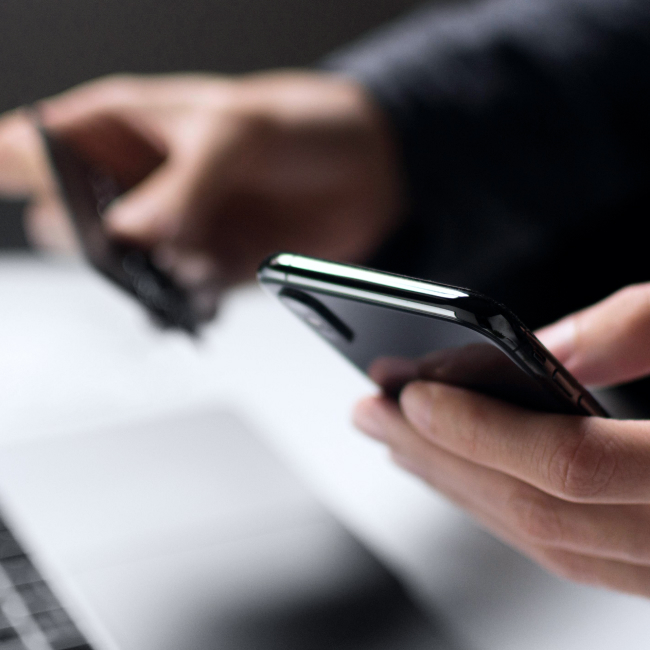 Online stores for
small and medium businesses
and corporations
We create e-shops with a well-thought-out design, always keeping in mind the target customer and their comfort while shopping. Responsiveness and UX are not just slogans for us.
And for business, which is you, we offer solutions that make it possible to handle numerous orders in a fabulously simple way. Once your store is up and running, we'll make sure you sell even more while keeping your costs as low as possible with 360o support for E-commerce.
When designing online stores we use reliable e-commerce systems: PrestaShop, Magento and WooCommerce.
Each of them is so called open source, and this makes them fully flexible, and thus they grow together with your business. (Although it must be admitted that if you are planning a large-scale e-store – Magento will work best here).
Although we use an open software language, we tailor solutions to specific customer needs every time to ensure business growth and efficient sales management.
We also build stores from scratch based on the following technologies: VUE.js, React and Laravel. What is important, regardless of the chosen system, you pay only while it's being implemented and modified!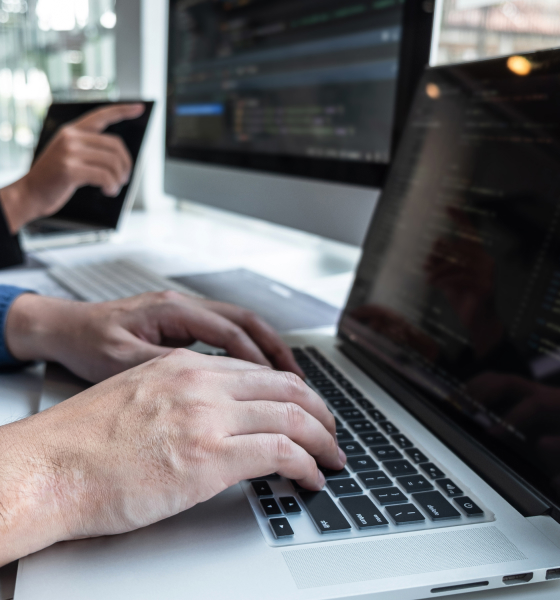 360o support for E-commerce
Module development
We develop e-shops with modules adjusted to individual needs of each business. We are perfectly aware that there is no common solution for everyone. That's why we will create a tailor-made one for you!
Integration with any system
We integrate our e-shops with popular payment systems, accounting systems, warehouse systems, courier companies, Allegro, Amazon, AliExpress, eBay, etc. We also prepare them for dropshipping.
Advertising, online marketing
We will make your products visible wherever your customers are – on the Google network, Facebook, Instagram, LinkedIn and TikTok. We make this possible with Google Ads, Google Merchant, Facebook Ads and other advertising systems.
SEO Positioning
If your e-store is not visible for any keyword phrase in Google top 10, you will probably have to shut it down. For this reason, we will take care of its high ranking in the most popular search engines.
Social media management
E-commerce stores that are active on social media sell 1/3 more than their competitors (bigcommerce.com). Now you know why your business should be there. And we will do everything to make sure your social media attracts potential customers.
Copywriting
We create texts that attract people: sales slogans, product descriptions, newsletters, SEO texts. And if you need content for offline materials, we will create it for you, too.
Graphic design
Your online store needs a makeover? We will take care of branding and create any eye-catching graphics, from logos to 3D visualizations.
Support
If you have any questions, please do not hesitate to contact us. You can always expect our support during our working hours. Email us at biuro@pageart.pl or just call us: +48 693 475 813
International expansion
Once your business has successfully entered the Polish market, we will support you in entering other markets. We will take care of buying new domains, translating subpages, running online ads campaigns and more.
Organizing online events
Webinar? Live sales? How about a pandemic online conference? We organize any event to promote online stores, regardless of whether we have created the e-store or not.
Photo/video services
Thinking about photos or videos for your store page? That's a great idea – Wyzowl shared some interesting data: 84% of respondents asked felt that watching a company video helped them make a purchase decision.
Steps of our cooperation in creating online stores
Discover the way we work!
We analyze your needs
The whole thing starts with a conversation. We run a workshop with you to understand your needs and the expectations you have for your online store.
We create a mock-up of your e-store
In FIGMA we design a fully interactive, clickable e-store mock-up, which is sent to you as a link. You make your comments on the fly, adding them to the mock-up. This significantly speeds up our work on the project.
We code
If the way the e-store works and its design has been approved by you, we can start the coding process, which is what we love most.
We test
Before your store is hosted on a domain, we have to test it multiple times. We check if it meets the assumed objectives and if all functionalities work as expected. At this stage you once again give your feedback.
We launch
If the e-shop has been perfected in every detail, we can now introduce it to a wider audience. At this stage, we also collect valuable feedback from you and its users in order to introduce necessary fixes.
We maintain
We take full care of your store after it is launched. We take care of security, bug fixes and updates. If you wish, we will also offer a 360o service for online stores.
What our clients
have to say about us
Would you like to know how much does it cost to create a web store? Fill out the short form and we will get back to you as soon as possible.