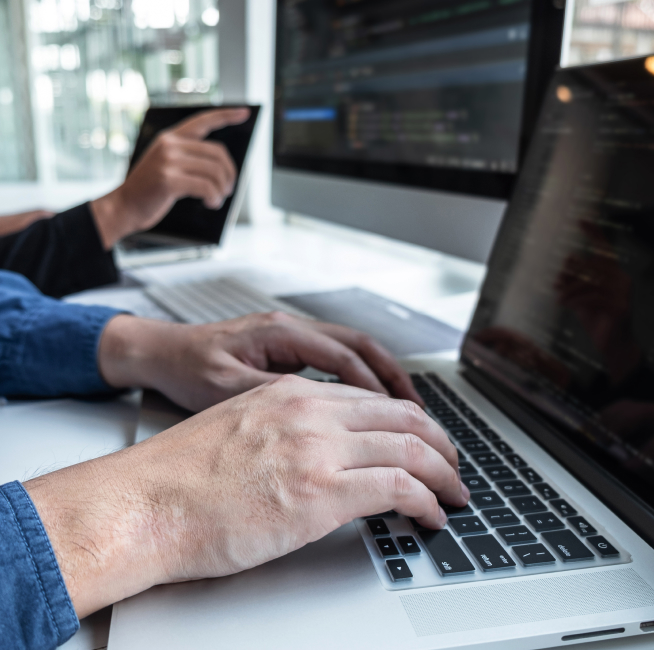 Software house
< ⁄ PageArt > offer
Do you have an idea for an online product? Service? App? Or maybe online store? We will program it made to order for you.
We are a software house based in Warsaw. We operate independently and support other companies with a similar profile – both interactive agencies and startups. We're also here for Marketing, Consumer Service and Sales Departments to help them win their customers hearts.
We create custom-made products - we design from A to Z. The process is simple: you come to us with a concept, and we make it real.
We use new technologies on a daily basis – we are passionate about technical innovations. Hence, you can be sure that when designing a solution for you, we will not only think about meeting your business needs. We will be equally focused on the end user experience.
What solutions do we create?
Are you interested in cooperation? Use the quick quote form or write to us directly.
Website
that will be displayed flawlessly on mobile devices. Its users will immediately notice that it is user-friendly. And you will enter content on your own, without the help of a developer.
Online store
which will not only have a great design, but also turn out to be extremely functional and intuitive. The customer will find what he is looking for immediately and add his purchase to the basket. And you will benefit from easy-to-use software.
Web application
in other words, an online platform. Thanks to the possibility of interacting with the users, you will be able to collect their data and then offer them personalized offers. Our web applications are user-friendly.
Mobile application
Mobile applications are created for specific software, e.g. iOS or Android. They are downloaded from the online store directly to the smartphone or tablet, thanks to which they work faster and more efficiently than the web ones.










How the < ⁄ Pageart > software house works
Each project in which our developers take part goes through several stages
If you decide to continue working with us, we will offer you support in maintaining the website / application / online store. In our software house connected with an interactive agency, we will deal with your online promotion, SEO or broadly understood IT services. Many of our clients have stayed with us for years!