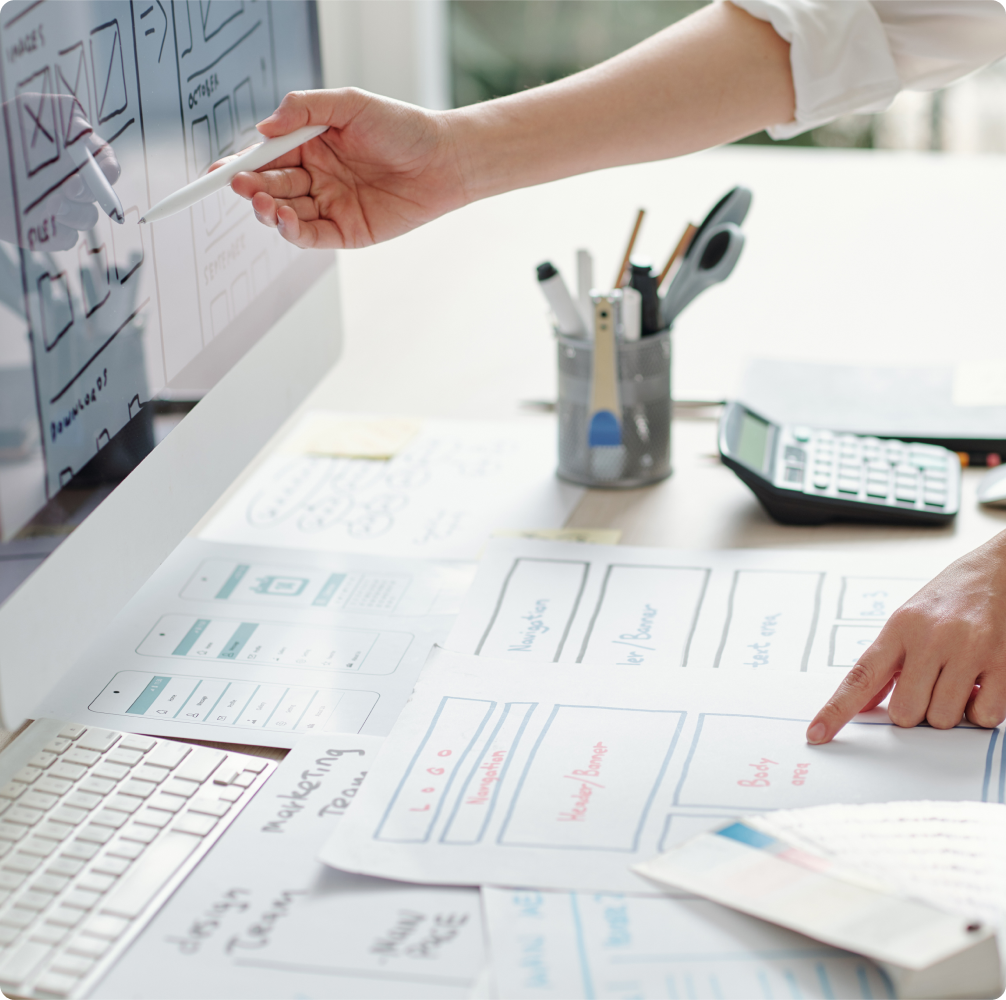 Graphic design, UI and UX
​​We believe that the aesthetic appearance should be the result of a well-designed online store or application. A good project requires, above all, the work of a UX specialist planning the user experience.
It is he who creates the concept of the product, researching the market, analyzing user behavior and basing on his own experiences. He also always has in mind the goals that the company wants to achieve. After collecting and analyzing the collected information, it proposes solutions that will be available in the online store or on the website.
The concept created by a UX expert will be transferred to the visual form by the UI designer. While maintaining the indicated arrangement of page or application elements, e.g. buttons, and taking care of the appropriate colors, typography, etc.
Good design is
a thoughtul design.
Then, after the developers create the prototype, our testers test it in a number of ways to find any potential bugs that we need to fix before the product hits the market. Good design is a well-thought-out design. What's more, it requires close cooperation on the UX – UI – development – tests line.
UX is about making the product easy to use, as simple as possible so that you can use it in an intuitive way. UI is – to put it simply – the implementation of these solutions on a website, online store, mobile application, etc.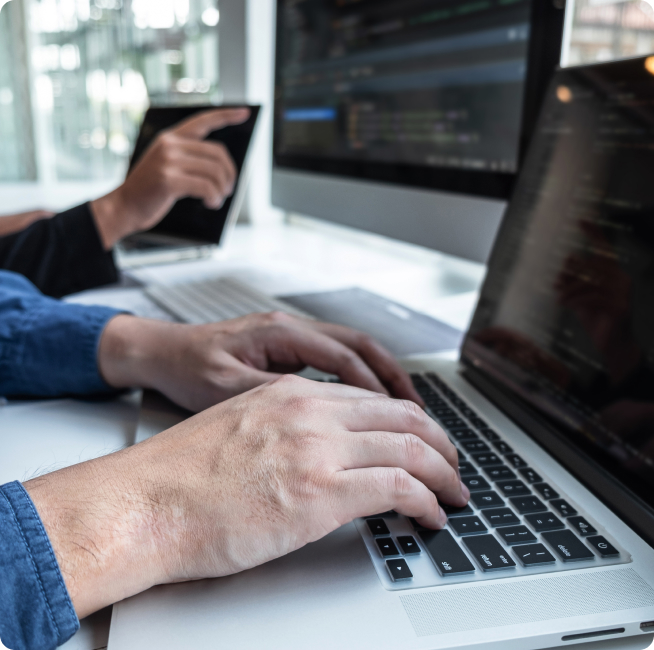 We create visual designs for websites, stores and advertising materials for companies that exist on the market. Or are you just getting on it? That's great – we offer to create a logo and visual identity of the brand that will emphasize its values and mission.
What our clients
have to say about us
Would you like to know how much it will cost to create your own project? Fill out the short form and we will get back to you as soon as possible.